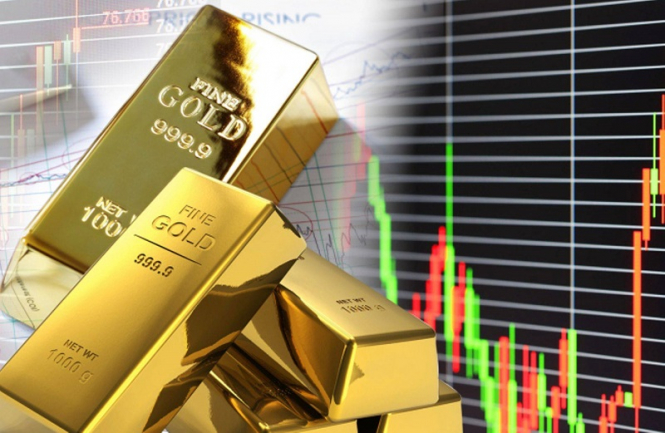 Another round of tightening the Fed policy traders are waiting in December. The increase in rates at the end of the September meeting was predictable, the market reaction did not come as a surprise, except for gold.
The stock market declined last month, while yields on Treasury bonds and the dollar rose. The yellow metal, which usually trades in inverse relation to the US currency, settled above the $ 1,200 key mark, starting in August. Experts have different assessments of the dynamics of the precious metal over the past three months. Some are high, others consider it weak, because, for example, in April gold was valued above $ 1,365 per ounce.
Since the mid-term elections led to a split in Congress, investors suggest that the ideas of Donald Trump may not materialize, and the Fed will have to slow down as part of a tightening policy. This raises the question, can the precious metal resist at around $ 1200 and higher? Probably, yes, if stock markets fall along with the dollar, providing the necessary support.
Stock market
Democrats are unlikely to succeed in seizing control of the Senate in 2020, which means Republicans will be responsible for existing policies that favor business. Yet the action may be under pressure if the Democrats want to investigate Trump's entrepreneurial activity and the alleged deal between Russia and his campaign headquarters. Moreover, they may try to start the impeachment procedure.
Gold without a clear trend
December gold rose in price a little earlier the day before, adding $ 2.40 to $ 1,228.70 an ounce due to a weaker dollar. However, from the point of view of technical analysis, these contracts are subject to sales, and the charts signal the purchase only in the case of return of quotations to the 100-day moving average at $ 1,215.06.
"The market remains extremely volatile, and it is impossible to identify the trend, despite the fact that trading takes place above the 20-day and 100-day moving averages," commodity analysts comment on the situation.
"It's hard to find a driver who can push prices on the spot gold market to the next resistance level around $ 1239-1240," they also write.
The fate of gold can be decided by the Fed, or rather its position. The final statement after the meeting on Thursday may contain tips on what the regulator plans to take in December.
According to the data on Wednesday, futures on federal funds estimate the probability of tightening the policy next month at a little more than 72%. However, the decline of 10 points over the past month suggests that the precious metal has a chance to survive in such a "hawk" climate.
The material has been provided by InstaForex Company – www.instaforex.com