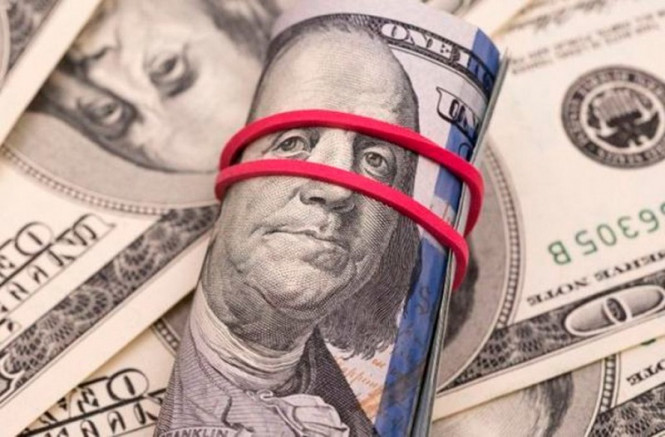 Global investors were really nervous, and they had reasons for that. Stock bulls have lost their positivity whereas bears are becoming more and more active. Increasing uncertainty about the US economy after the sharpest drop of GDP in history forced investors to focus on sell deals. Political instability also causes concerns. Thus, it is quite possible that the US presidential election will be postponed. At least that is what Donald Trump said. He believes that it is impossible to hold fair elections amid the coronavirus pandemic.
In addition, the party members have not agreed yet on a package of state support for the economy in the amount of $1 trillion. They have too different views. Democrats want to keep the increased unemployment benefits, while Republicans are opposing this idea. If the authorities fail to increase unemployment benefits by $600, markets' reaction is likely to be negative.
This background contributes to a decline in stock indices of the United States. On Thursday, the Dow Jones index fell by 0.85%, the S&P 500 dropped by 0.38%. On Friday, the moderate negative dynamic continued.
The strong financial results of the US tech giants seem to mark the end of a period of good news. There is a lot of negative news for the stock market ahead, at least during the coming weeks.
Today's main event is the US fiscal decision. The issue of a possible postponement of the US election is also of vital importance. At the end of the week, markets will focus mainly on these issues.
Outlook for the US dollar
The US dollar continues to fall on doubts about the economic health of the United States. The US dollar index reached its lowest level since May 2018. Further weakening of the greenback is pushing the US dollar index to a new two-year low of 92.50 and is boosting the EUR/USD pair above the two-year high of 1.1900.
EUR / USD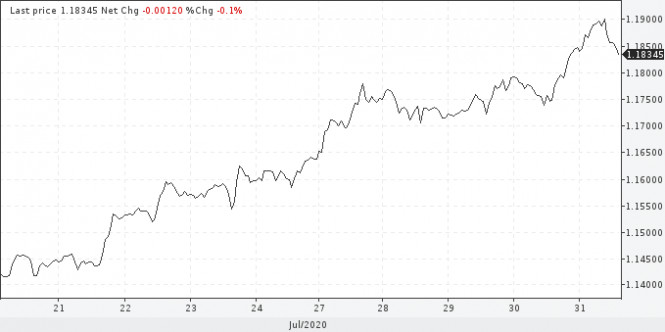 The euro is set for a sixth weekly increase today. And as most experts believe, the single currency has may reach the 1.2000 level against the US dollar. Now, the significant weakness of the US dollar looks justified and the correction is likely to be limited.
Has the US dollar hit the bottom? There is no point in answering this question yet. The US has a lot of reasons to ease its monetary policy. The country's economy is fragile, and there is no clear prospect of the weakening of the coronavirus pandemic.
If sellers of the EUR/USD pair fail to create resistance in the area of 1.2000, then before the end of the year, the price may approach the level of 1.2500. There will be no doubt about the long-term downward trend of the US dollar.
The material has been provided by InstaForex Company – www.instaforex.com