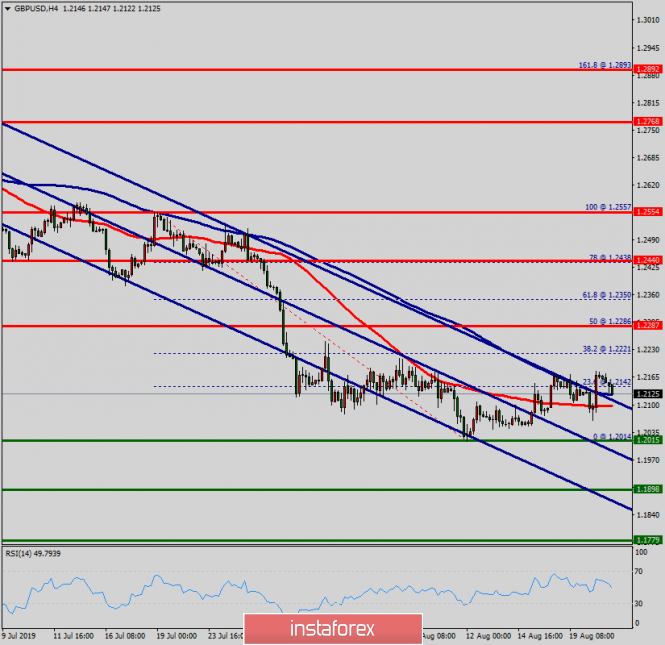 Overview:
The GBP/USD pair continues to move downwards from the zone of 1.2287.
The GBP/USD pair movement was debatable as it took place in a downside channel for a while.
But, the market showed signs of instability between the levels of 1.2122 and 1.2045.
Amid the previous events, the price is still moving between the levels of 1.2287 and 1.2015.
The daily resistance and support are seen at the levels of 1.2287 and 1.2015 respectively.
It is recommended to be cautious while placing orders in this area. Thus, we should wait until the downside channel has completed.
Since the trend is below the 50% Fibonacci level, the market is still in a downtrend. Overall, we still prefer the bearish scenario.
Trading recommandations:
From this point, we expect the GBP/USD/CHF pair to continue moving in the bearish trend from the resistance level of 1.2287 towards the target level of 1.2015. If the pair succeeds in passing through the level of 1.2015, the market will indicate the bearish opportunity below the level of 1.2015 in order to reach the second target at 1.1898. However, it would also be sage to consider where to place a stop loss; this should be set above the first resistance of 1.2287.
The material has been provided by InstaForex Company – www.instaforex.com