Today, the focus of the markets will be the publication of important data on consumer inflation in the States. They will have a direct impact on the likelihood of a possible continuation of the Fed rate cuts or not.
According to the forecasts, the consumer price index should grow by 1.7% in annual terms against the increase a year earlier by 1.6%. On a monthly basis, it should grow by 0.3% in July against the June value of 0.1%. The basic value of the consumer price index for the year should maintain a growth rate of 2.1%, but its monthly rate will slightly reduce the increase to 0.2% in July from 0.3% a month earlier.
It can be assumed that if these data turn out to be not worse than expected and even show an increase, then the correction in the US stock market will continue. The dollar will also receive significant support against major currencies, and commodity assets will also come under pressure. However, if the values of consumer inflation show at least a slight decrease, this will seriously support the market expectations of lowering the key interest rate by the Federal Reserve at the September meeting by 0.25%. While the dynamics of futures on rates on federal funds shows the probability of this is 76.5%.
If a slight weakening of inflationary pressure is confirmed, it will lead to an increase in demand for risky assets, primarily stocks of American companies. Not only these currencies the Japanese yen and Swiss franc against the US dollar will weaken. It will also be possible to observe a corrective decline in the value of gold.
Again, we emphasize that such dynamics should be expected only if the values of consumer inflation indicators are below forecasts.
Forecast of the day:
The USD/JPY pair found support at 105.25. If the values of consumer inflation in the United States show a decrease, we expect the pair to see promising growth to around 106.70. At the same time, an increase in the inflationary background will put pressure on the pair and it will continue to fall to 104.70.
The EUR/USD pair moves in a narrow range amid expectations of data from the US and Germany, as well as the ECB meeting on monetary policy. We act in exactly the same way as in the case of the USD/JPY pair. With inflation rising, we are selling a pair with a probable target of 1.1100 and vice versa. On its decrease, we buy a pair with its possible growth to 1.1285.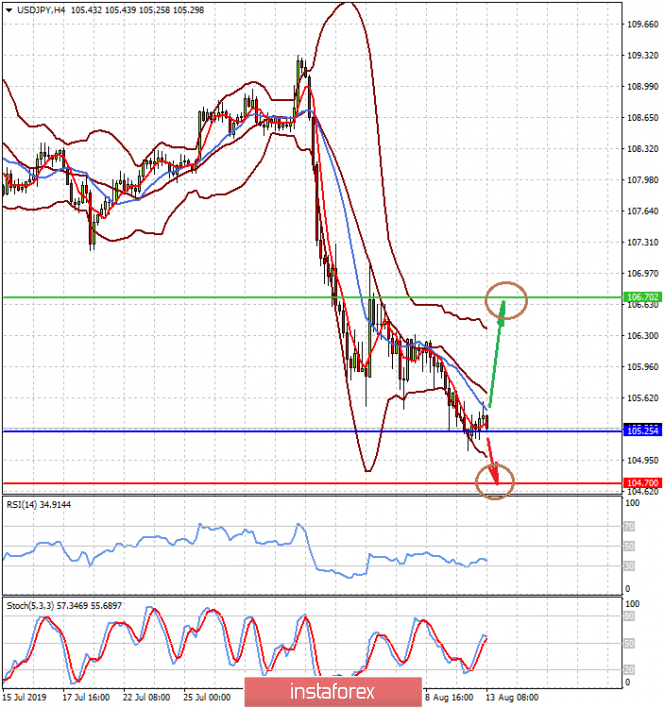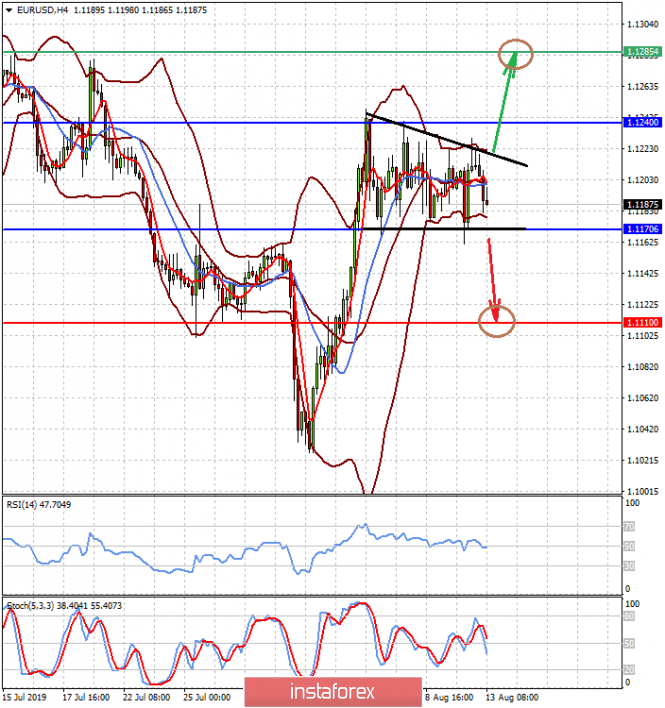 The material has been provided by InstaForex Company – www.instaforex.com