According to the forecast of analysts of the largest bank, Goldman Sachs, the Australian and New Zealand national currencies may be at the most disadvantageous position in the near future. The reason for this is that experts consider the protracted trade conflict between the United States and China.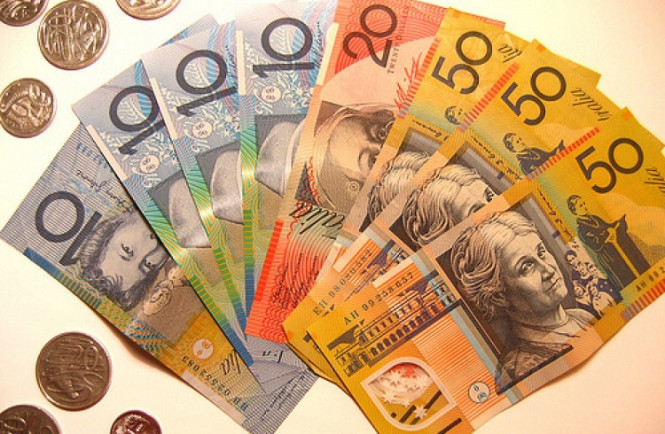 Goldman Sachs financial strategists significantly lowered their forecast for the AUD/USD and NZD/USD pairs for the next 12 months. Earlier, the indicator for AUD/USD pair was 0.75 but now it has been revised downward to 0.70. Bank experts also worsened the scenario for the "Australian" for the next six months to 0.69 from the previous 0.70. On Tuesday, August 13, the currency of the Green Continent is trading at 0.6767 per 1 US dollar.
The forecast for the New Zealand dollar also leaves much to be desired. Analysts at Goldman Sachs also revised it downward to 0.66 in the next 6 months and 0.67 in 12 months. Previously, the NZD/USD indicator was 0.68 and 0.71, respectively. Currently, the "New Zealander" is trading in the range from 0.64 to 0.65 per 1 US dollar.
Experts recommend investors not to invest in the Australian dollar in the near future but to observe the state of the market. Slowing growth in Australia, as well as lower interest rates by the Reserve Bank of New Zealand, prompted Goldman Sachs analysts to revise downward their forecasts for the Australian and New Zealand dollars.
Last week, the AUD/USD pair reached a 10-year low. At the same time, analysts believe that the market underestimates the likelihood of a rate cut this year and its effect on the national currency. Experts are confident that the Reserve Bank of Australia (RBA) will begin the process of easing monetary policy in October 2019. The regulator has no reason to keep the rate unchanged, economists say. Earlier, the Reserve Bank of New Zealand (RBNZ) also reduced its key rate by 50 basis points to 1%. Experts believe that easing the policies of the Fed, the ECB, and the RBNZ could push the RBA to cut rates below 1%. The gradual deceleration of the global economy also has a negative impact on current processes. In this regard, the "Australian" will face further losses, especially in relation to the American and Japanese currencies, experts concluded.
Goldman Sachs believes that the growth potential of the Australian and New Zealand dollars will be limited by the trade confrontation between the US and China, as well as weakening economic indicators.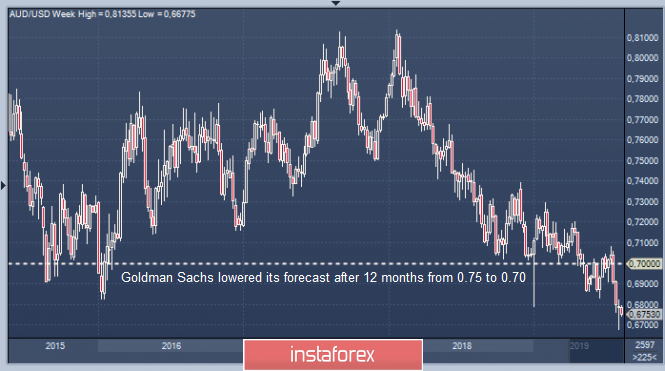 The material has been provided by InstaForex Company – www.instaforex.com