The pound sterling climbed sharply higher during New York trading on Tuesday as political factors dominated the currency.
The UK government has insisted that the Northern Ireland backstop needs to be taken out of the EU Withdrawal Agreement in order to secure a deal before the October 31st scheduled EU exit.
The rhetoric from EU officials has been generally uncompromising with an insistence that there can be no changes to the Agreement. This apparent deadlock has worsened market fears that there would be a disorderly Brexit.
On Tuesday, German Chancellor Merkel made some comments that she was willing to look at practical alternatives to the backstop.
GBP/USD spiked to highs near 1.2180 while EUR/GBP dipped to near 0.9100. The sterling failed to hold the gains with GBP/USD back below 1.2150 in early Europe on Wednesday.
Angela Merkel and Prime Minister Johnson are due to hold a meeting in Berlin on Wednesday. The rhetoric will be examined very closely to assess whether there is any room for compromise and where there may be a scope for amending the deal to secure a House of Commons majority. Merkel will continue to defend Germany's and the EU interests strongly, although she will also want to keep the negotiations open and will offer at least some crumbs of comfort to the UK government.
The sterling will be inevitably subjected to choppy trading until the weekend. Boris Johnson is also meeting President Macron on Thursday ahead of the G7 Summit which will start on Friday.
Expectations of further monetary easing by global central banks are setting the tone for market sentiment. Short-term yields will tend to move in the sterling's favour. Besides, investors' fears about the global outlook are likely to calm down. Both factors will provide net UK support and trigger some further short covering.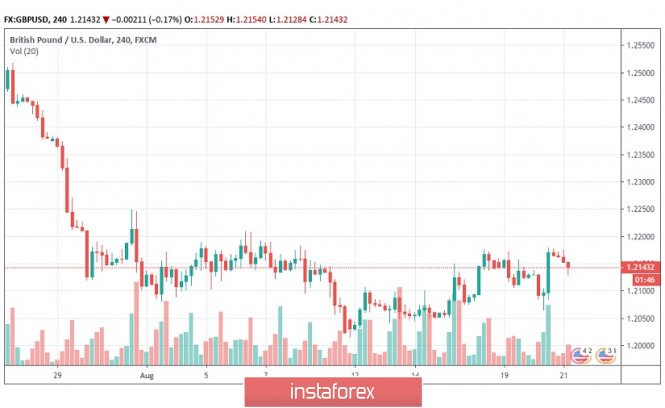 The material has been provided by InstaForex Company – www.instaforex.com